Campello sul Clitunno is a town famous for the springs of the Clitunno river and, nearby, the Tempietto del Clitunno, the castles of Campello Alto and Pissignano Alto.
But it is also famous for its extra virgin olive oil. The municipality is the most important site in relation to the quality of the production of extra virgin olive oil in Umbria, thanks to the specific microclimate of a part of the area and the features of the soil.
Campello sul Clitunno is a member of the Associazione nazionale città dell'olio – National Association of Oil Towns.
Campello sul Clitunno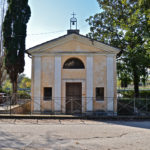 Church of San Sebastiano
Church of San Sebastiano Built by the community of Campello between 1522 and 1528 to thank the Virgin and her intercessors, St. Roch and St. Sebastian, for deliverance from the plague – that of 1514 and more likely the outbreak between 1522 and 1528. The
Read more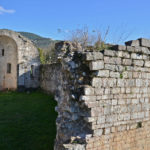 Church of Santi Cipriano e Giustina
Church of Santi Cipriano e Giustina With a Romanesque plan, it was built by the Benedictines around the 11th century in honour of St. Cyprian. It was renovated in 1300 by Master Giovanni da Prato by order of the cardinal and bishop of Spoleto, Niccolò
Read more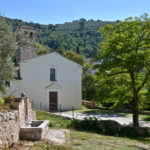 Church of Santa Maria in Piedi
Church of Santa Maria in Piedi A 14th-century church that was restored around the 1600's. Subsequent restorations were carried out in 1830, as documented by the plaque on the counter-facade, and in 1927. The church is now closed due to the damage suffered during the
Read more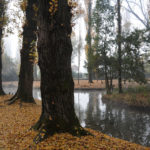 The Springs of Clitunno
The Springs Of Clitunno This is a small lake with very clear waters featuring craters, inside which there are numerous spring heads. At the bottom are numerous water plants, such as watercress, creeping buttercup, great water-parsnip and mare's-tail. Lombardy poplars, trees native to the local
Read more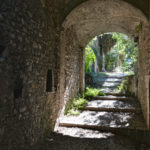 Mill on Clitunno
Mill on Clitunno The building just below the temple is the ancient mill owned by the municipality of Spoleto. The lunette at the entrance of the factory, decorated with the coat of arms of the Municipality of Spoleto and the governor of Spoleto Amorotto Condulmer,
Read more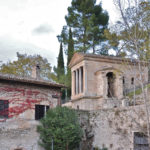 Il Tempietto del Clitunno
TEMPIETTO DEL CLITUNNO The Tempietto del Clitunno, a small chapel in the shape of a temple, is one of the seven gems of Italian Lombard art and architecture that, collected in a single serial, have been recently included in the prestigious list of UNESCO World
Read more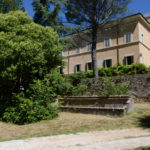 Villa Campello
VILLA CAMPELLO The counts of Campello settled at the feet of the castle around 1347. The site was in a central position to maintain contacts with the castle and the dwelling in Spoleto, where the family was forced to reside by express will of the
Read more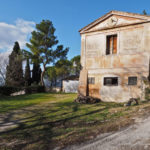 Teatrino Gentilizio "Aristocratic Theatre" of Villa Campello
Teatrino Gentilizio "Aristocratic Theatre" of Villa Campello A country house in the hamlet of Malborghetto was home to the 19th-century theatre of the Campello family. Now in a complete state of neglect, it was an annexe of the villa. The audience would be welcomed in
Read more
Campello Alto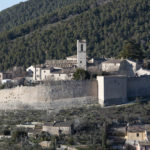 Campello Alto Castle
CAMPELLO ALTO CASTLE We are about 514 above sea level. According to tradition, the castle was founded in the mid-10th century (921) by count Rovero of Champeaux, baron of Burgundy, who held lordship over it. This is thought to be the origin of the Campello
Read more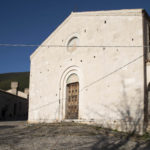 Church of San Donato
Church of San Donato The building, altered several times over the centuries, retains its Romanesque layout with the recessed portal and the lunette painted in 1883. Inside, a baptismal font carved in stone (1610) and typical of the area. On the walls of the single
Read more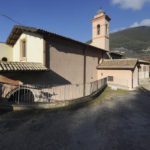 Convent of The Barnabites
Convent of The Barnabites The first records on the convent date back to 1228, which is when the presence of a small female monastery named after St. Peter was documented. In 1342, the Master of Fossa painted the fresco depicting the Crucifix with St. Francis
Read more
Pissignano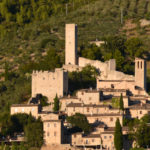 Pissignano Castle
PISSIGNANO CASTLE According to tradition, its name comes from the old term Pissinianum, that is, pool of Janus, a building that stood near the current Temple of Clitunno. Legend has it that this is where the wedding between Janus and Camesena, a Clitunno nymph and
Read more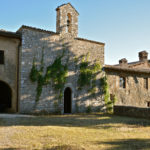 Retreat of Sant'Antonio
Retreat of Sant'Antonio The convent was built over a cave inhabited, as early as the 5th century, by hermits from Syria. According to tradition, in the early 13th century the cave was an area where St. Francis would go. It was later inhabited by the
Read more
Lenano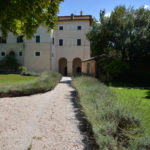 Villa Stefanesca or Villa Sansi
Villa Stefanesca or villa Sansi The villa was built by order of Monsignor Filippo Campili in 1764. In 1816, the villa passed to the hands of the Bussotti family and then the Sansi family, an aristocratic family in Spoleto, who turned it into a holiday
Read more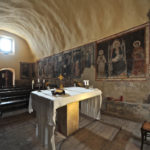 Church of San Lorenzo
Church of San Lorenzo The church of San Lorenzo houses paintings from the first half of the 14th century on the walls of the single nave. The facade of the church features two entrances, because it is the result of the unification of the original
Read more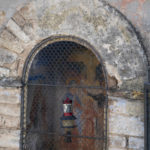 Holy Shrine of Lenano
Holy Shrine Of Lenano Going down the road that leads to Campello Alto, near a wide bend, there is a small shrine dedicated to Our Lady. The shrine is set within very picturesque dry stone walls. The Art Of Dry Walls UNESCO has included "the
Read more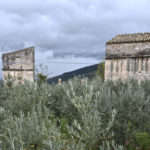 Dovecotes of Lenano
Dovecotes of Lenano These of Lenano date back to the early 1300s when in these lands, during the internal power struggles between Guelphs and Ghibellines, the Guelphs driven away from the city of Spoleto would seek shelter. These towers served as temporary dwellings, though at
Read more
Silvignano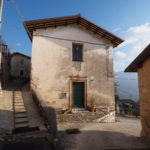 Church of Saint John the Evangelist
Church of Saint John the Evangelist The design of the south wall of the church leaves no doubt about the Romanesque origin of this building. A structure with ashlars arranged in rows and a full arch door against square blocks of stone. The facade is
Read more