Foligno is the third-largest town in Umbria. With a population of over 60,000, it is in the middle of the Umbrian Valley and is crossed by the river Topino.
It is the richest and most important commercial and industrial centre in the Umbrian Valley and the main connection link of the entire region.
Founded by the "Umbri Fulginates" in the Middle Ages, it extended its borders down to Abruzzo under the rule the Trinci family. It subsequently passed under the control the Papal States, before being incorporated into the Kingdom of Italy.
The path of the Olive Belt trails borders the town, but runs up through the mountain villages.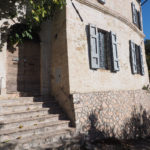 Treggio Castle
TREGGIO CASTLE It is located near the important Flaminia road junction. Treggio Castle is thought to have very ancient origins, likely dating back to the
Read more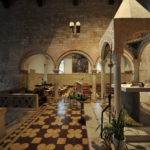 Church of San Giovanni Profiamma
Church of San Giovanni Profiamma The church devoted to St. John the Baptist was built to replace the previous Roman basilica. It has a Romanesque
Read more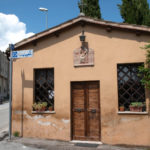 Maestà di Sant'Anna Chapel
Maestà di Sant'Anna Chapel Chapel erected in the mid 15th century at the intersection between Via Flaminia and the town road for Belfiore. At the
Read more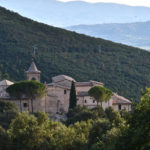 Sassovivo Abbey
Sassovivo Abbey Sassovivo Abbey (574 metres above sea level) was created by adapting a pre-existing fortification belonging to the Monaldi family of Lombard origin. This
Read more